Finest Landscape Construction Services in Sydney: Reliable Landscapers in Sydney
When it comes to landscaping in Sydney, as the expert in crafting beautiful gardens since 1990, you can rest assured that Dr Garden will deliver on your landscape construction project in the vicinity of Sydney.
Dr Garden, a reliable landscaper Sydney; offers a large range of hard and soft landscaping maintenance services to suit all your garden needs in and around Sydney. 
As a trustworthy landscaping service in Sydney, we strive to understand our client's requirements to deliver a great product on time and within budget. Once we have established your desired concept ideas and the quote is finalised, you will meet our project manager and the rest of our friendly team which includes some of the best landscape contractors from Sydney. When it comes to landscape maintenance in Sydney, your backyard will be constructed and perfected to the highest of standards to ensure you can enjoy it for years to come.
In Sydney, our landscape contractors perform a variety of landscaping tasks from retaining walls, landscaping, and paving landscaping to deck building and irrigation installation in Sydney.
Our landscape gardeners in Sydney showcase their expertise across landscape construction all around Sydney. When it comes to landscaping in Sydney; the type of construction work we deliver for our clients across Sydney includes:
Decking
As a leading landscape gardener in Sydney, Dr. Garden specialises in quality decking to extend your living areas so you can enjoy more time in your backyard. Durable and dynamic decking by Dr Garden means that your deck will withstand the weather and be perfect for everyday use. We always recommend regular maintenance to ensure your deck looks its best all year round, year in and year out.
As experienced landscapers in Sydney, we provide a range of treated timber decks, hardwood decks, and composite decking, you can be sure that your deck will look divine and suit your style. As your leading deck builder in Sydney, Dr Garden can design and execute the perfect decking solution for you.
Pergolas and Gazebos
As landscape gardeners in Sydney, we develop Pergolas and gazebos, as the best way to enjoy your backyard all year round with the covered structure able to protect you and your family from the weather. With a trustworthy landscaper in Sydney, the structure can extend your living space and our design will complement your home interior to create a seamless flow.
Best Landscape Contractors in Sydney for Retaining Walls: Landscapers in Sydney
Retaining walls are a fantastic way to separate areas of your backyard through different levels maximising your garden space. As leading retaining wall landscapers in Sydney, Dr Garden's retaining walls offer structural (draining, durability and safety) benefits, as well as being eye-catching and appealing to suit your tastes and garden needs. With a reliable landscaper in Sydney, now you can turn that unused, abandoned patch of grass or concrete in your backyard into a beautiful retaining wall with a gorgeous garden bed.
Plants & Planting
When it comes to crafting beautiful gardens for our clients, Dr Garden, an experienced service for landscaping in Sydney loves anything to do with plants. With over 30 years of experience as your leading landscaper in Sydney, you can be sure that our friendly team and our qualified horticulturist will help you start, improve or perfect your garden. We will assist in choosing the right plants for the environment and look you want so that your garden will thrive for years to come.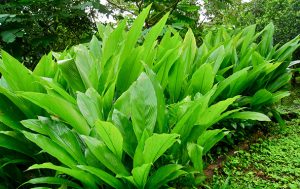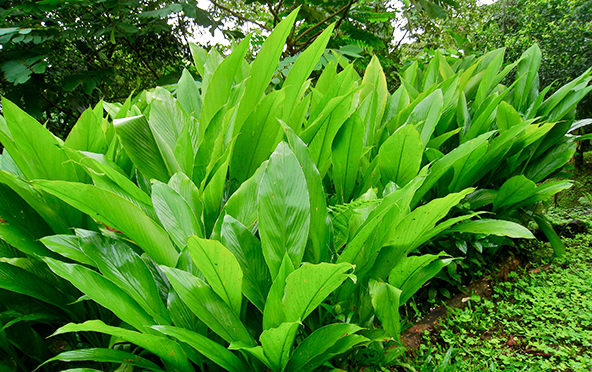 Lomandra

(Lomandra longifolia)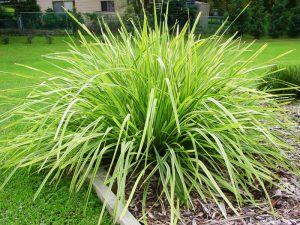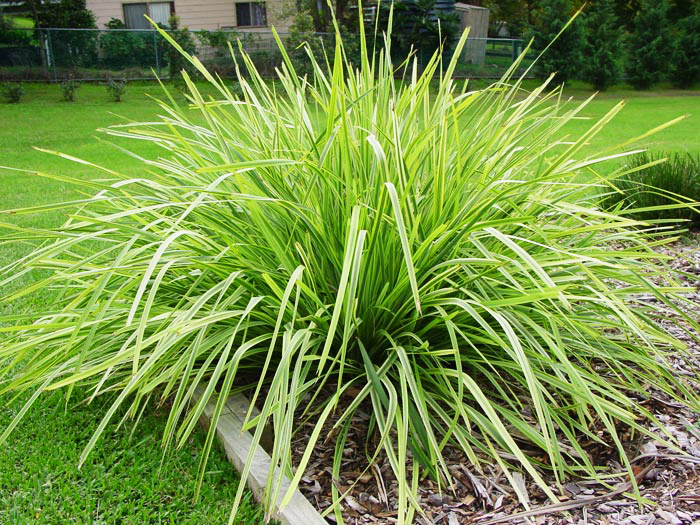 Bamboo Fencing & Screening
Bamboo is a popular fencing solution that our Dr Garden team loves using. For landscaping Sydney, it is an eco-friendly and cost-effective option that can look amazing, add privacy and complement a vibrant green garden.
We love using bamboo fencing for landscaping in Sydney, to turn backyards into a tropical escape with the texture and colours creating a subtle relaxed retreat vibe. Dr Garden caters to your fencing and screening needs with a range of sizes and colour shades available.
Irrigation Systems
An irrigation system will become your best friend, being an affordable and very effective way of delivering water to plant roots with almost no effort! Dr Garden, your experience provides irrigation installation services across Sydney.
Automatic irrigation keeps the water bills down and plants healthy. It allows for minimum workload, as we program the system to turn on and off as required daily. Dr Garden will determine whether a sprinkler system or a drip irrigation system would suit your garden best. A two-year warranty on parts and labour for irrigation systems installed by our team means that you can be confident your plants will be happy and healthy especially in the heat!
Rainwater

Conservation System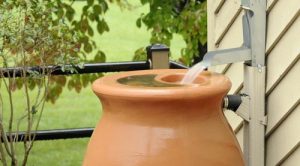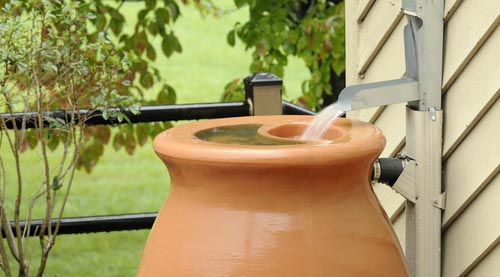 Using

Rainwater In The Garden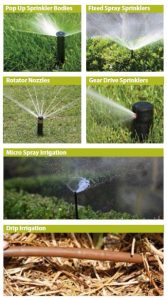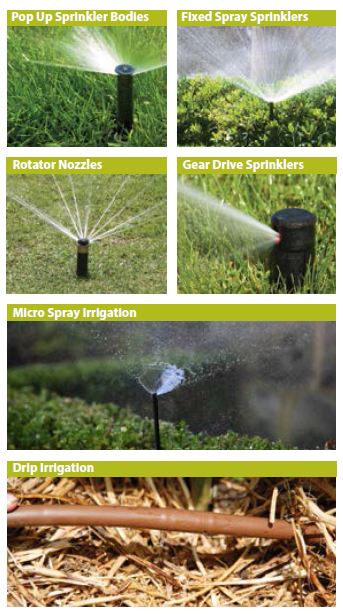 Landscape Lighting
Landscape lighting is such an important part of creating a beautiful garden and ambience. Through the clever placement of lighting, you can visually extend your outdoor living space.
Not only will landscape lighting create a dramatic mood, but it is also a practical option to ensure people are guided safely around your property and backyard. Dr Garden can execute a range of different lighting techniques with wireless options depending on what you are choosing to highlight.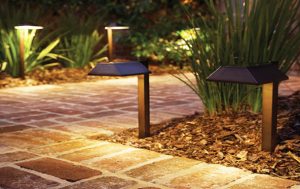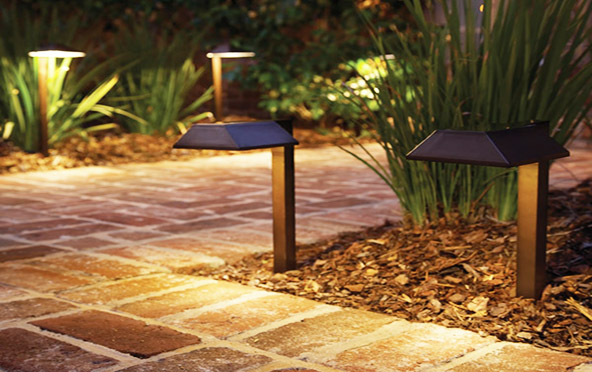 Expanding

Evening Living Space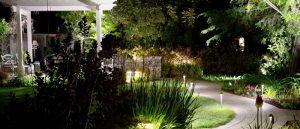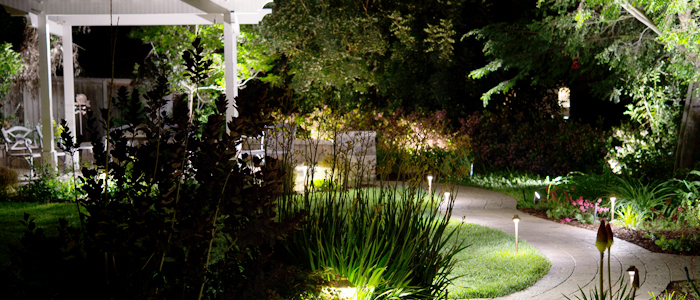 Plan

for the outside as well as the inside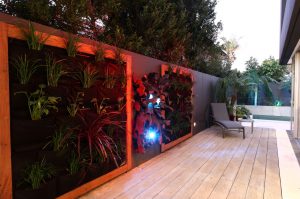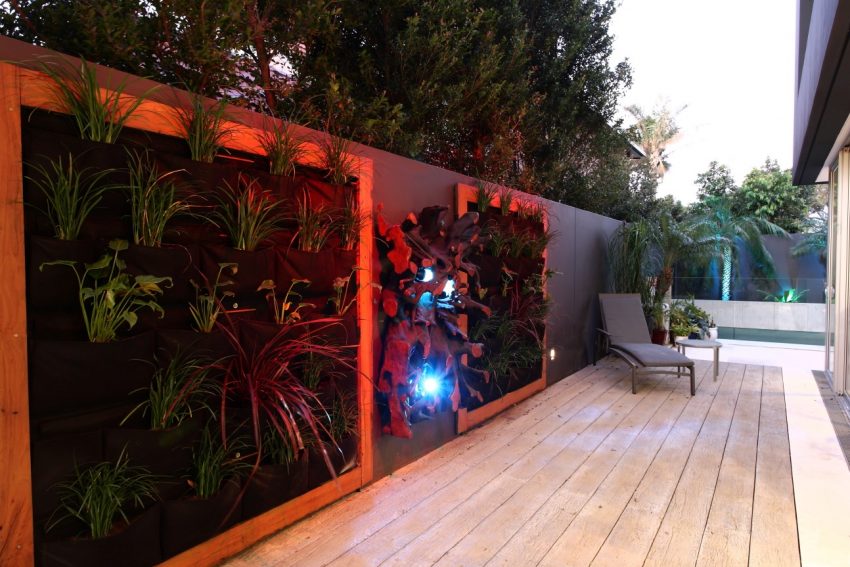 Boundary

Lighting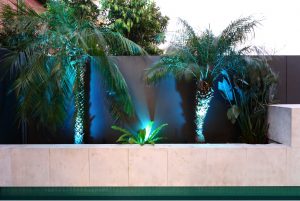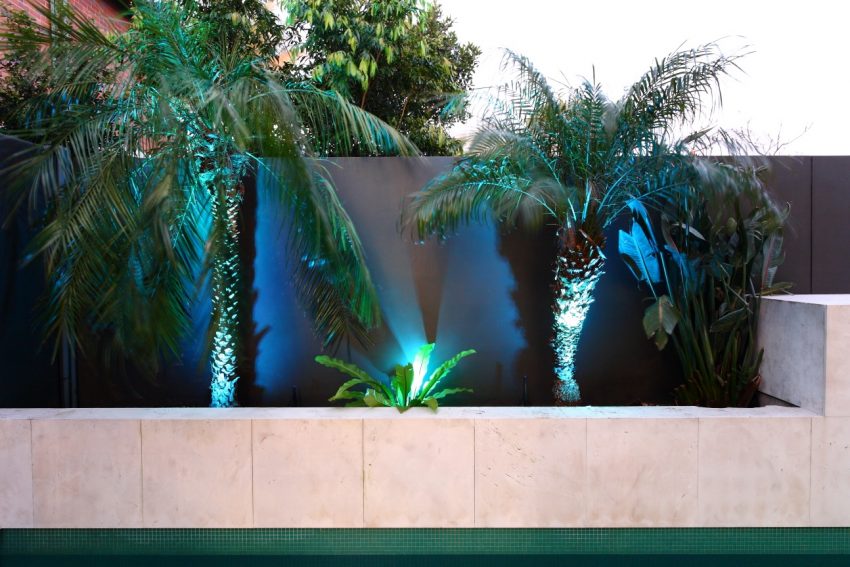 Professional Landscape Gardeners in Sydney are at Dr. Garden
Synthetic Turf Installation
Synthetic turf is the perfect option if you are looking for low maintenance, easy and affordable grassing solution. With almost no maintenance required, synthetic turf is an easy option to ensure you can enjoy a gorgeous green lawn all year long.
Lawn Replacement
If your turf is looking a little worse for wear, you should consider replacing your lawn with a good landscaper in Sydney. Dr Garden can remove the old turf and soil and replace them with new ones. The supply, delivery and installation of Sir Walter Buffalo turf start at just $60 per sqm for landscaping in Sydney.
Rooftop Gardens
Do you have an abandoned rooftop space that you keep telling yourself you should do something with? Dr Garden can help you create the perfect rooftop garden to suit your needs whether that be entertaining, relaxing or both. Embrace and utilise your rooftop space and don't let it go to waste.
Paving and Flagging
Paver landscaping in Sydney can help transform your backyard from an unruly jungle into a beautiful garden. Pavers can be used to create paths, deck areas, or create space to place furniture in your backyard.
At Dr Garden, our professional paver installers in Sydney can offer our clients a choice regarding which pavers are used in the backyard. Dr Garden offers a large selection of paver colours, shapes, sizes and textures to suit whatever your design and style might be. Pavers can be versatile in their design and function, making them a great material to use in multiple outdoor spaces. As well as being a low maintenance option, pavers can also hold extreme weight and withstand weather conditions.
Vertical Gardens and Green Walls
For landscaping Sydney, Dr Garden loves vertical gardens and green walls because they look great in so many spaces. They are a versatile option, which can give any sized backyard a pop of colour no matter what the size! Vertical gardens can hide an ugly wall and fence or be supported by frames or posts. Vertical gardens can be a low maintenance option with the help of Dr Garden, who can install an automatic irrigation system as well as our team being available to assist with ongoing maintenance.
Laser cut Screens
Dr Garden's range of laser cut screens can complement many contemporary home designs. Not only are they a striking design feature they are also the perfect privacy solution to block out neighbours. Our laser cut screens can also be used as gates, walls, fences or wall dividers whilst being an eye-catching piece of wall art.
Garden Art, Pots & Ornaments
Dr Garden offers a range of stylish and affordable garden art, pots and ornaments to inject creativity into your backyard.
Water Features and Fountains
What oasis is complete without water? Water features and fountains fit well in any verdant paradise and can contribute to ensuring your backyard is a calming, relaxing space. Our team of fantastic landscapers in Sydney can install a variety of classic, contemporary or custom water features in your garden.
With our water features, your garden can begin to look like a tropical oasis. These include basin waterfalls, pots that overflow with water and ponds that you can fill with fish. No matter what sort of water feature you'd like for your property, our team can help. For all landscaping services in Sydney, including the installation, maintenance, and management of water features, you can rely on Dr Garden for services on landscaping in Sydney.