Are you searching for a top-notch gardening maintenance service in Sydney? Look no further! Our team of gardening professionals is here to transform your outdoor space into a thriving haven.
Whether you need routine garden maintenance or help with garden planting, we've got you covered. Choose Dr. Garden and end your search for 'gardening maintenance services near me' today.
Benefits of Garden Maintenance Service in Sydney
Sydney's vibrant climate and diverse plant life create a unique canvas for beautiful gardens. Therefore, in a bustling city like Sydney, where time is precious, and the desire for greenery is abundant, entrusting your garden to skilled hands offers countless benefits. Here are some of the benefits you can achieve through garden maintenance:
Expertise: 
To ensure that your garden thrives in every season, it is important to team up with garden maintenance services in Sydney that are well-versed in the local climate and plant varieties. Having 40+ years of experience in landscaping and gardening has allowed us to beautify hundreds of Sydney homes. Trusting Dr Garden means making your dream garden a reality. 
Time and Energy Savings:
Maintaining a garden might seem like an easy task. However, it is extremely time-consuming and demanding. By choosing our garden maintenance services, you free up your precious time and conserve your energy for the things that matter the most to you. With Dr Garden, you can say goodbye to backbreaking labour.
Year-Round Care:
Gardening is not a one-time task; your garden requires attention throughout the year. From spring planting to winterisation, our comprehensive gardening maintenance services in Sydney cover all seasons. We will ensure your garden remains healthy, vibrant, and evergreen, no matter the time of year.
Call us today at 1300 374 273 and take the first step towards a healthy, vibrant outdoor space.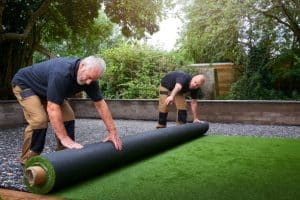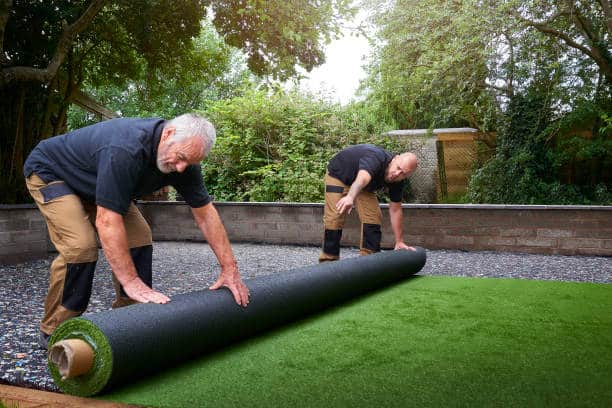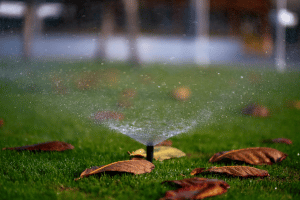 Why Your Garden Needs Maintenance?
Your garden is more than just a plot of land with plants; it's a canvas of nature and an essential extension of your living space. But maintaining this picturesque haven requires more than just a few gardening tools. It demands expertise, time, and dedication. This is where Dr Garden can help.
By choosing our gardening services sydney, you're not only enhancing the visual appeal of your garden but also ensuring its health and longevity for years to come.
Let us walk you through the reasons why investing in gardening professionals is key to unlocking the full potential of your outdoor oasis.
Expertise Matters:
When maintaining a beautiful garden, having the right expertise and knowledge is crucial. Professional gardening services Sydney at Dr Garden brings years of expertise and experience to the table, ensuring your garden receives the care it deserves. Don't leave the health and beauty of your garden to chance, and trust our professionals.
Local Knowledge, Local Solutions:
Sydney's unique climate and soil conditions require a tailored approach to gardening. Since our professionals are well-versed in providing local garden maintenance Sydney, we will be your trusted ally in your gardening journey. Our team of gardening professionals also understands the intricacies of gardening in Sydney, ensuring your garden thrives in its specific environment.
Garden Planning and Design:
Looking to create the garden of your dreams? You are at the right place! Our expertise extends beyond maintenance; we also excel in garden planning and design. Let's bring your vision to life, ensuring your garden becomes an oasis of beauty and tranquillity.
How Much Does Garden Maintenance in Sydney Cost?
The cost of maintaining a garden in Sydney depends on several factors, which include the size of your garden, the type of services your garden requires, and the frequency of maintenance. Knowing what services your garden requires and how much they will cost can be challenging. However, you can simplify this endeavour by exploring our offered packages: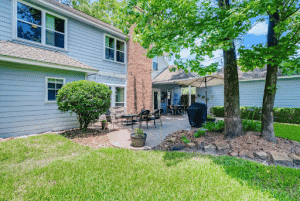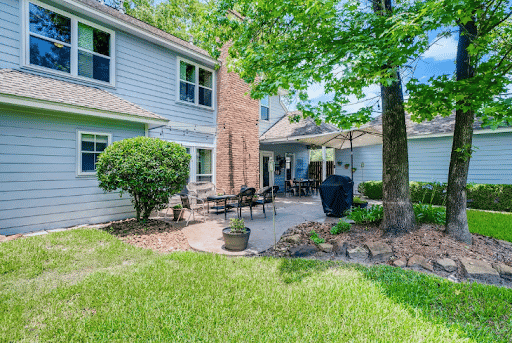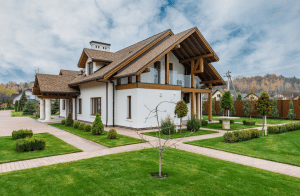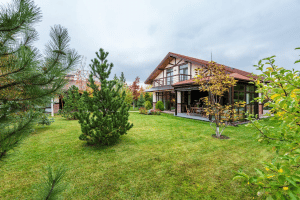 PLEASE NOTE
The ongoing regular client maintenance rate is $80.00 + GST Per man Per hour. Regular visits constitute visits no more than 6 weeks apart
The casual client garden maintenance rate is $90.00 + GST Per man Per hour. Casual visits constitute a 'one off' visit, more than 6 weeks apart or on a 'as required basis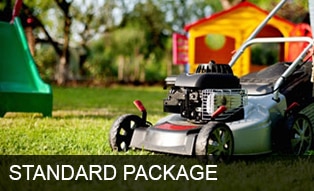 Standard Minimum Package: $480.00 + GST
For ongoing regular clients only
This comprehensive package covers it all: pruning, hedging, and trimming, along with basic lawn care such as mowing, edging, and trimming, garden clean-up with leaf collection, and weed removal.
2 team members for 2.5  hours garden maintenance time + 1/2 hour travel is our minimum visit
Pruning, hedging, and trimming
Basic lawn care, mowing, edging and trimming
Garden clean up, leaf collection
Weed removal
We can offer as many hours as you require over the minimum
$80 + GST per man per hour (we work in teams of 2)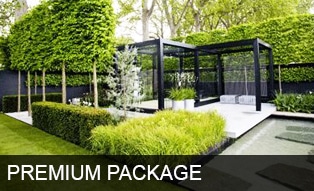 Premium Package $520.00 +GST
For ongoing regular clients only
This package consists of pruning, hedging, and trimming up to 3.5 meters, advanced lawn care, including mowing, edging, and trimming, garden clean-up with thorough leaf collection, weed removal, and even pest and disease identification and treatment.
2 team members for 3 hours of garden maintenance time
Pruning, hedging & trimming up to 3.5 meters
Basic lawn care, mowing, edging and trimming
Garden clean-up and leaf collection
Weed removal
Pest and disease identification and treatment
We can offer as many hours as you require over the minimum
$80 + GST per man per hour (we work in teams of 2)
With our meticulously designed packages, you can choose the level of care that suits your garden's unique requirements. 
With Dr. Garden's expertise and experience, you will no longer have to search for 'Gardening maintenance near me'.
Why Choose Dr. Garden For Garden Maintenance Services?
For over three decades, Dr Garden has proudly held the title of Sydney's preferred landscaping company. We come at the forefront of transforming outdoor spaces into breathtaking landscapes. Take a look at what sets us apart and let Dr. Garden bring the magic of nature to your doorstep, turning your outdoor space into a work of art.
Experience matters:
With more than 40 years of experience in gardens and their maintenance, our expertise runs deep. Choosing us means trusting a team that understands the intricate art of landscaping and gardening. In addition, our professionals have honed their skills over the years. Whether it is landscape construction or garden maintenance, we ensure that your project is executed flawlessly.
Comprehensive services:
Dr. Garden goes beyond the conventional gardening services in Sydney; we deliver a comprehensive landscaping experience. From crafting captivating garden spaces to garden maintenance, we will handle all your gardening needs. From the conceptualisation of your dream garden to its meticulous upkeep, Dr. Garden is your one-stop solution.
Tailored Packages:
Recognising the individuality of each garden and the distinct requirements of our clients, we offer a range of packages designed to deliver value for your investment. From pruning to leaf collection and everything in between, our packages are designed to cater to your specific requirements.
When you place your trust in Dr Garden, you are not merely choosing a landscaping company; you are embarking on your journey to transforming your outdoor dreams into reality.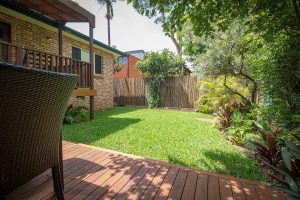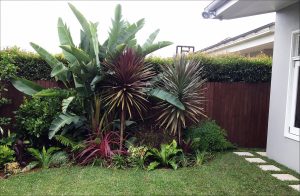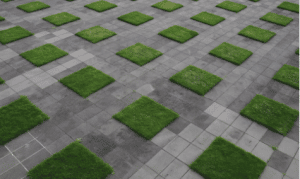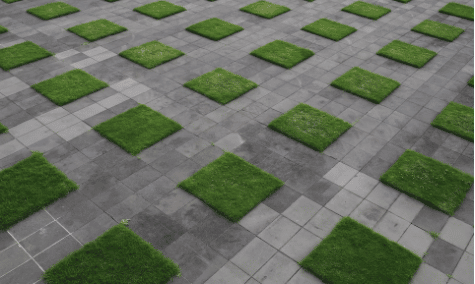 How do our garden maintenance services work?
Book an Initial Consultation: Schedule an initial consultation with us to discuss your garden's needs and vision. End your search for 'Gardening maintenance near me' here.
Meet your professional gardeners: Get acquainted with our gardener services, through which we will assess your requirements during the consultation process.
Proposal and Quote: You will receive a detailed proposal and quote outlining the recommended services and associated costs.
Time to get to work: Once the proposal is approved, our professional gardeners will begin with the garden maintenance services, keeping the intended services in mind.
Enjoy the fantastic results: Finally! Sit back, unwind, and relax as our skilled professionals take charge of all your garden maintenance needs.
Our Garden Maintenance Services Include:
Garden makeovers: Transform your outdoor space with our garden makeovers tailored to your preferences.
Clean-ups: Don't worry about cleanups. We are dedicated to maintaining your garden, eliminating clutter, and ensuring its pristine appearance through our specialised services.
Tree pruning: Through our tree pruning services, you can effectively nurture the health and form of your trees, thereby elevating both their well-being and visual appeal.
Hedging: You can achieve immaculate hedges and borders with specialised hedging services.
Mulching: If you want to enhance soil health and reduce weed growth, our professional mulching solutions are the ideal choice.
Tree lopping: Safely remove unwanted branches and improve tree structure with our tree lopping services.
Shrub reshaping: Sculpt your shrubs to maintain their aesthetic appeal and vitality.