A home's look and usefulness are improved, and its visual attraction and appeal are enhanced through renovations and remodels. There are several ways in which a large-scale home repair project may devastate the landscapers in Sydney, and homeowners must take the necessary precautions to avoid this outcome. Several factors contribute to the destruction of a landscape, including heavy machinery, gear, foot traffic, and equipment.
Damaged root systems, broken branches, damaged grass, and compressed soil are just a few of the adverse consequences of landscaping work. Hire a landscaping firm to assess the yard and create a thorough strategy for landscape protection. Follow these suggestions to prevent any problems with the landscapers in Sydney throughout the restoration or remodeling process.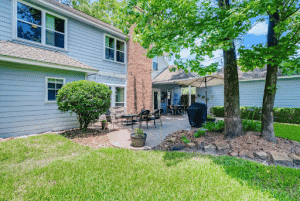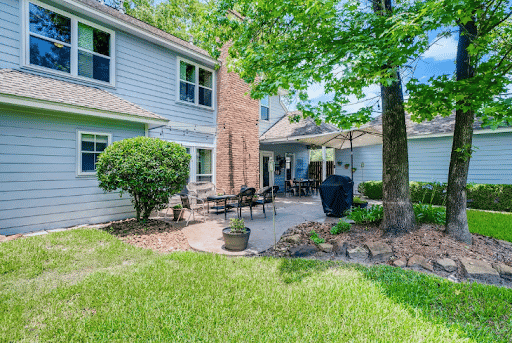 Plant a Few New Trees and Shrubs
It is unlikely that your perennials will be able to withstand the traffic and equipment that may accompany a restoration job. Burlap may be used to keep the roots of small bedding plants wet for a few weeks before planting them in the ground. A specialist may be needed to transport larger plants, place them in the correct soil, and return them to their original location after your rehabilitation job is complete. Fences and well-marked posts may be used to contain huge plants that cannot be moved. Find the best landscaping companies in Sydney.
Ensuring the Proper Removal of Detritus
Why do you need landscaping companies in Sydney? During home remodeling work, debris is inevitable. Consider putting a tarp or umbrella over the areas most susceptible to falling debris to prevent construction materials from spreading and spoiling the landscape. If that is not feasible, dispose of heavy items like glass, plastic, tiles, or concrete. If left on the lawn for an extended period, these items may harm the landscape.
Make Sure You Use Lawn Protection Mats
Mats and wood boards protect the lawn from high foot traffic and heavy machinery, minimising damage to the landscape. Soil compaction and grass damage are prevented by distributing the weight of people and machinery. Immediately upon completion of the project, remove all mats and plywood.
Ensure the Health of the Soil
When it comes to planting growth, the soil condition is critical. With the construction workers digging up trenches and channels, it is good to remind them that topsoil might be dangerous. In most cases, the nourishing topsoil sinks to the bottom while the abrasive clay rises to the top. Placing the clay back first, followed by the topsoil, will benefit your plants.
Additionally, make liberal use of plywood and grass protection mats. They mitigate the impact of foot and vehicle traffic on your environment. Soil compaction and torn-up grass are avoided thanks to the uniform weight distribution provided by this equipment. Deficiencies in water absorption and drainage are caused by soil compaction. Everything else in the yard, from tiny flowers to trees, will suffer.
Fill the Box with Mulch
Before work starts, cover the ground with a thick coating of mulch to preserve the trees and plants. In addition to protecting the roots from heavy equipment, it serves as an extra barrier.
Finally,
The time and work it takes to maintain your garden's plant life is a small price for just garden maintenance that your neighbours will be talking about for years. If you follow these simple suggestions, your property will be graced with a beautifully redesigned landscape and flourishing garden beds, and shrubs. Preparation is vital for home renovation projects to protect the landscape.
Trees, flowerbeds, lawns, and bushes may be harmed even if the contractor or construction crew use the highest precautions. Restore your yard's original beauty by hiring a landscaper.