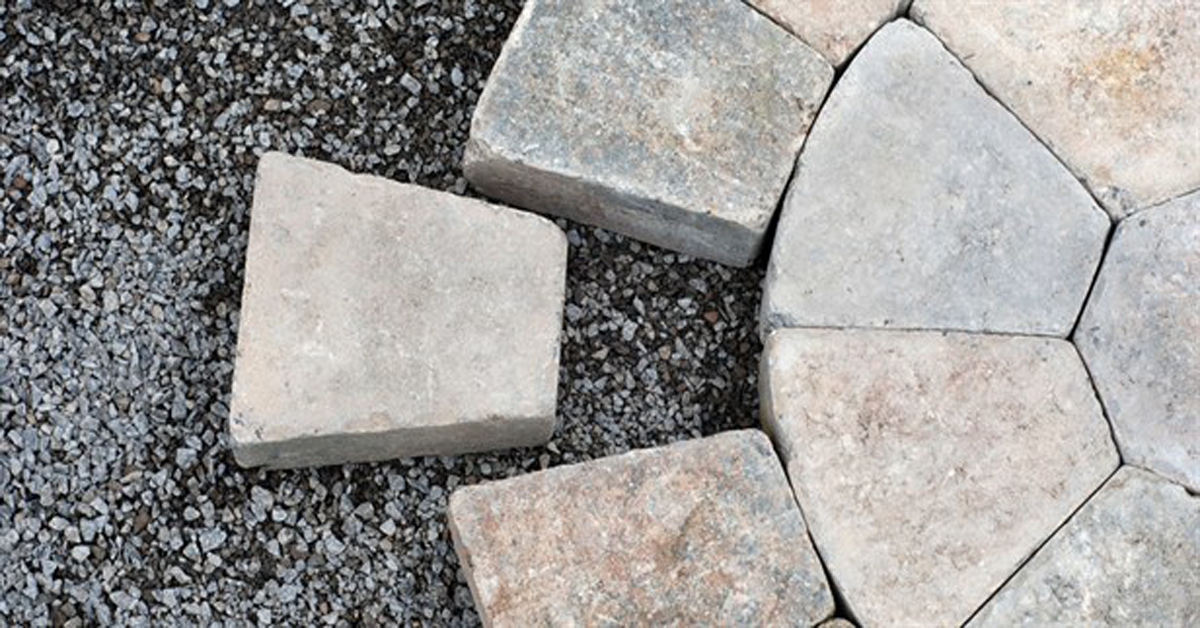 A beautiful and usable garden is more than just flowers and grass.
To make the most of the space, you should consider adding hard surfaces for dining and seating, and this is where you should  use pavers.
As well as being functional, pavers add interest and direction to pathways, driveways and entertaining areas. They come in tons of different designs and colours. From cost effective tinted concrete squares to beautiful natural stone. You can even use bricks!
A solid material like road base is perfect. It's worth spending time to get an even finish. And make sure you compact it, as this will prevent dips and cracks from forming in the future.
Then you need a layer of river sand to sit your pavers on. Once they're in position, sweep over plenty of fine sand to fill the cracks to help hold the pavers in place.
For a modern look, why not try large format pavers. If you've got an undulating driveway, think about using deco granite. It's really flexible so it goes over those bumps and it allows water to soak through it, so it's better for the environment.
Another option is using recycled materials, like these bricks. They're cheap, easy to lay and give a nice rustic cottage feel. And you can lay them in a number of designs. This one is a herringbone layout to draw the eye up the garden path to the front door…
Finally, you have an existing concrete slab it's much easier to use tiles rather than pavers.They can be laid straight onto the slab or even over old existing tiles, for instant modernisation!
Dr Garden, your team of landscapers in Sydney, can help you install interesting pavers into your garden, so you don't have to worry. Call us (1300 374 273) or go to our main page to request an Onsite Consultation.