Every year, the demand for artificial grass for residential purposes has grown between 10-15%. Several factors have influenced this growth, from lower maintenance to the unpredictability of weather to adjust to the water shortage. 
Natural grass requires a lot of regular water supply, whereas; artificial grass installation in Sydney tackles the water issue.
Most artificial grass has a high-quality surface, has a realistic appearance, and lasts long, this is why for many gardeners (who have time constraints), synthetic grass makes perfect sense. 
Why artificial grass installation is an ideal choice?
In Sydney, synthetic grass installation is an ideal choice. It requires minimal maintenance, and gardeners can focus on other gardening-related tasks like tending to flower gardens, fruit-bearing trees, and maintaining home gardens. You can save both time and water.
The Modern-day hustle and bustle leaves us with no time for garden maintenance, let alone jamming the needs of natural turf. Most of us can't afford to spend a long time in our gardens every day and on weekends. 
This is why we need synthetic grass installation in Sydney; that is low maintenance and needs no water supply. 
Artificial grasses come in a variety of styles, each tailored for a specific function and budget. So, before you start installing synthetic turf, you'll need to figure out what kind of turf you want.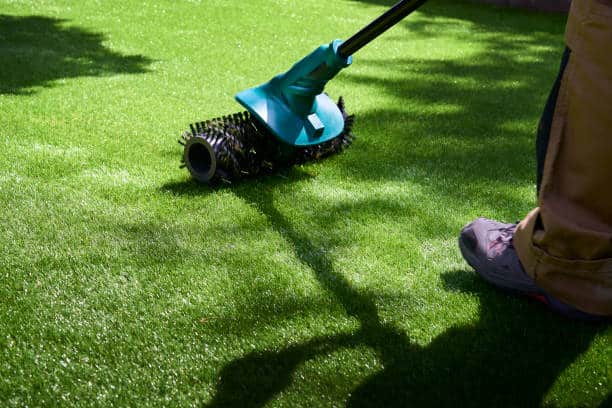 This article will shed some light on three popular ways for home improvement categories. 
Types of artificial grass 
Landscape 
This form of grass resembles natural grass the most, with colours that resemble those of a natural lawn.
Pets
A grass with good drainage equipment and pet-safe solutions that allow waste to be rinsed away to minimise odours from pet excrement.
Playground
A dense turf spread atop a padded layer designed to resist rough play while also providing children with a higher level of protection.
Appearance
Thanks to technological advancements, it's tough to tell the difference between current artificial grass and a natural lawn. Polyethylene fibres, which are soft and robust, are the most popular raw material used to make turf for residential lawns. 
They last long and are of high quality i.e. resistant to UV radiation, mildew, and mould. Furthermore, it is resistant to heavy foot traffic. Homeowners can now choose from over 17 different types of artificial grass. 
There are variations for garden landscapes, sports grounds, pets, and putting greens, among others.
Low Intensity
The most significant advantage of artificial grass installation for the time-pressed homeowner is the reduced maintenance requirements. 
There's no need to mow a synthetic lawn, install sprinkler systems, fertilisers, or use pesticides to keep it looking lush and healthy.
That being said, it isn't completely maintenance-free. Regular grooming is still required, as is the repair of any accidental damage that may occur. 
If animals urinate on the lawn, the area must be cleaned and sprayed. Blowing or brushing away leaves and other debris is recommended. 
It's a wise decision.
If you're short on time and find it tough to keep up with your lawn, installing artificial grass is a wise solution that will save you both time and money. You can now spend quality time with family and friends.